Trend Arrows Scalper
Hello dear Traders,
This is our best Forex Trading Indicator.
100% Non-repaint Indicator and accuracy 80-85%+
This is the world's best Indicator for Scalping.
Its name "Trend Arrows Scalper"
This indicator is very easy to use for beginners And fully automatic.
It will never expire and there are NO "monthly fees"
or NO any other recurring charges for use

File type and requirements:-


This is a digital item! (Download links–zip file)
You will Need: MT4 terminal
The files you'll get is ZIP archive.
Indicator Installation Service is Free :- If you don't know how to install the indicator. Contact me I will install mt4 Indicator in your Pc/Laptop with TeamViewer software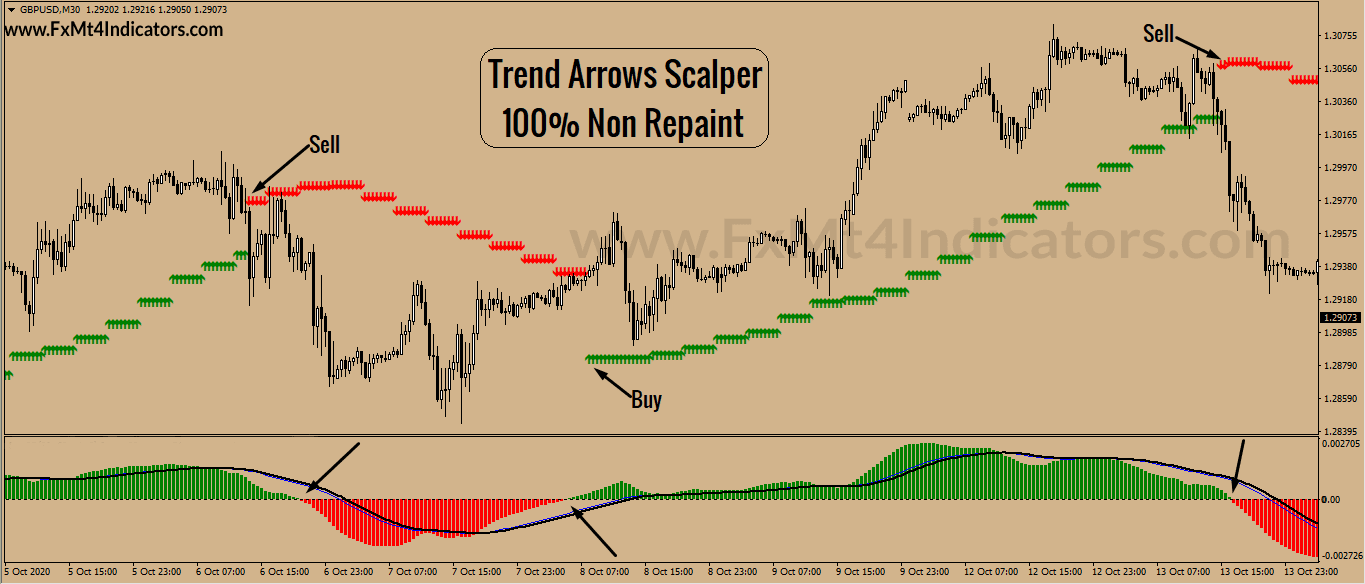 HOW TO USE:-
FOR SELL ENTRY:-
1. First made – One Red arrow on the top.

2. Second made – Bottom Indicator green area breakout EMA and Going downside and Generate green/red area crossover.

3. Two confirmations Generate same time after taking Instant Sell entry
FOR BUY ENTRY:-
1. First made – One Green arrow on the bottom.

2. Second made – Bottom Indicator Red area breakout EMA and Going upside and Generate red/green area crossover.

3. Two confirmations Generate same time after taking Instant Buy entry
The secret behind Trend Arrows Scalper is a combination of the most profitable trading algorithms and hidden strategies that work together to ensure that you get only the most reliable, accurate and profitable signals.
It was designed to bring more ease and simplicity to your trading life. Advanced trading technology makes it even smarter and faster. Yet so easy to use. You won't have any need to calculate or analyze the forex market again because the indicator will do all of that for you.
The method has been created based on many years of experience on the forex. We extracted what is important from the market so that you can follow the price easily and efficiently and finally start making money as a trader.
The new revolutionary signals generating technology used in this powerful trading tool, enable it to give super accurate and fast signals that result in consistent and reliable profit.
Trend Arrows Scalper Eliminates trading sentiments significantly reduce trading risk, and signals you to have powerful trading opportunities before being clear to the naked eye. It captures strong mini trends before they too create the best opportunities for you. It can also detect winning business opportunities on small market movements that you would most likely otherwise have.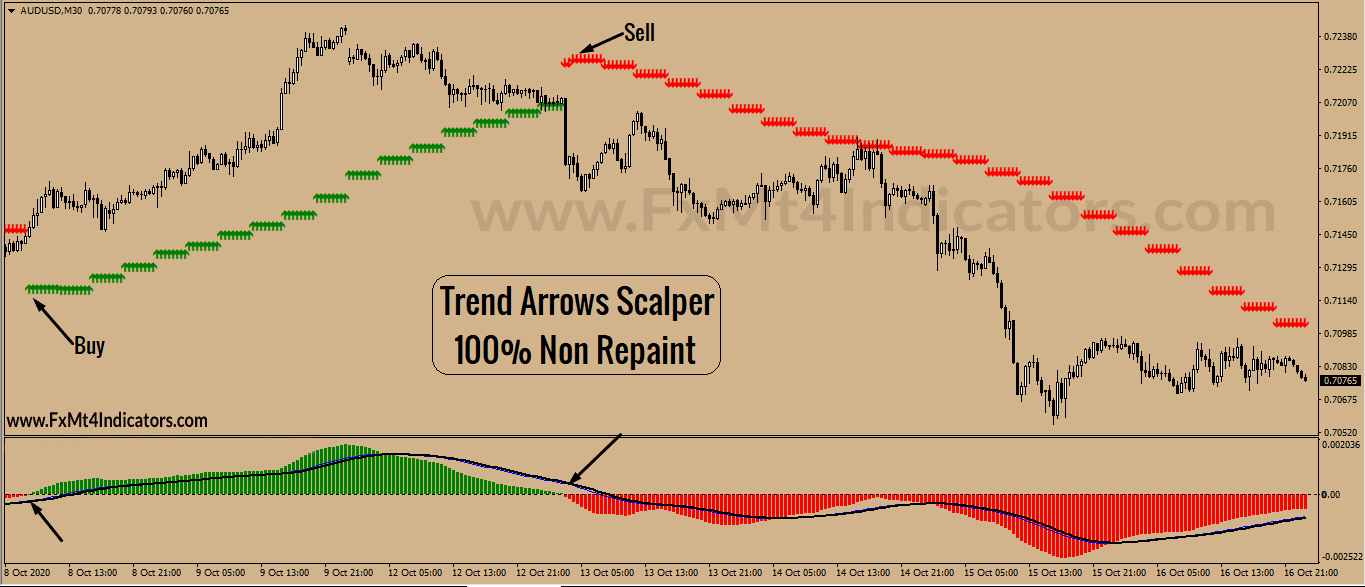 Trend Arrows Scalper Is The Proven, Easy & Reliable Set-And-Forget Indicator that You've Always Wanted!
Trend Arrows Scalper is a Powerful Indicator that:
* Help Make Consistent Profits
* When there are reliable signs for entering and exiting
* Easy to set up and start trading
* There are three trading style options
* 3 different signal alerts.
With the Trend Arrows Scalper, nature, science and my expertise are on your side. I'm 100% confident that Trend Arrows Scalper will exceed your expectations.
Depending on your trading style, Trend Arrows Scalper can be quickly and easily set to suit your approach to trading. You can experiment with these preset trading styles: Safe, Medium, or Aggressive modes.
Not only the trades themselves are important, but the timing. If invested in a trade opportunity and you miss it, then how can you make money, right ? To ensure this never happens, Trend Arrows Scalper will alert you of every new signal in 3 different ways.